Software Price Request Form
we can supply software for many different manufacturers and models.
We can not give you a price on the software until we have all the information for the vehicle. Please fill out this form below and we can arrange a price to be sent to you.
HOW DO I FIND MY ECU BOX CODE (ECU ID AND ECU REVISION NUMBER)?
There are multiple ways to receive your ECU ID and ECU Revision Number (commonly referred to as your "ECU Box Code").
1) VAG-COM/VCDS
2) Removing the ECU and reading the Part Number on the top cover
If you have a Ross-Tech VAG-COM Cable and VCDS, you are able to retrieve the ECU Box Code with this tool. We're going to assume you are aware of how to connect your VAG-COM cable to your computer and to the vehicle's OBD-II port. We'll also assume that you've already configured your VCDS application to work with your VAG-COM cable. If you are having difficulty with any of the two above, please visit Ross-Tech's website at WWW.ROSS-TECH.COM

1) Click 'SELECT" in the VCDS application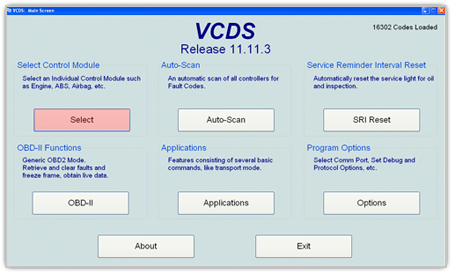 2) Select '01-Engine'.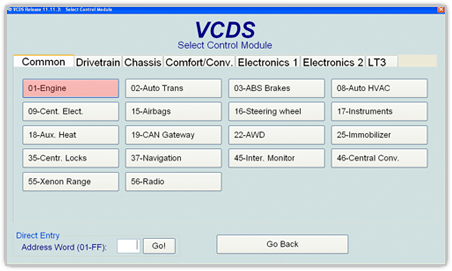 3) The ECU ID and ECU Revision Number are populated once the controller data is retrieved from the ECU.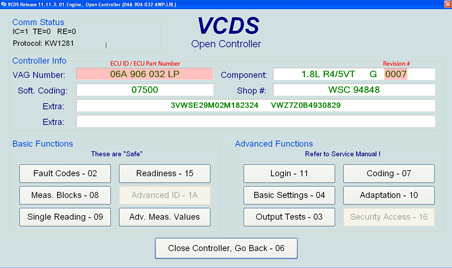 Software Price Request Form